SERVICES
We have extensive experience in various application and renewal procedures!
Please do not hesitate to contact us.
Support for application/change/extension procedure for the status of residence and VISA for foreigners
Apply for, renew, or change Employment VISA, Spouse VISA, Permission for Permanent Residence, Business manager VISA, Short term resident, and Naturalization (the Legal Affairs Bureau). We submit all documents to the Immigration Office on behalf of you (agency). We support you until you receive the authorizations. In case of the application of Naturalization, we make documents that are submitted to the regional Legal Affairs Bureau in charge of your intended address, and we accompany you (the permission of the Legal Affairs Bureau is required).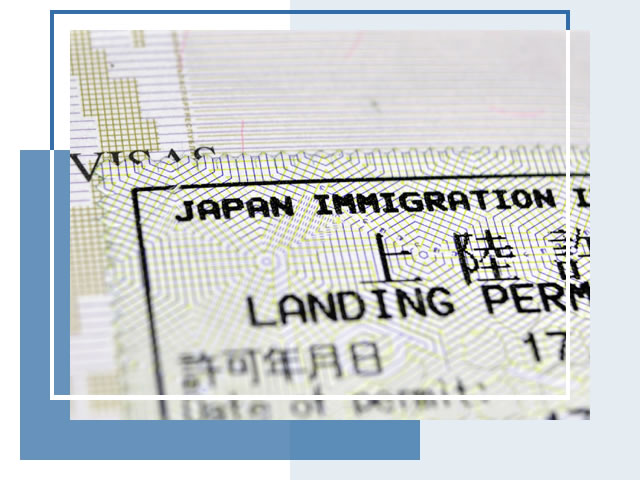 Support for foreigners to apply, change or renew their status of residence
Application for naturalization (legal affairs bureau), such as employment, international marriage, permanent residence, business management, short-term stay, etc., and renewal or modification thereof We submit a set of application documents to the Immigration Bureau on behalf of our clients. After approval, we will help you to receive your residence card. In the case of naturalization, we will support you in the preparation of documents to be submitted to the Legal Affairs Bureau in your jurisdiction and accompany you to the Legal Affairs Bureau (with the permission of the Legal Affairs Bureau).
Immigration Procedures By Purpose